Femina Lace Knitting
Femina has invested extensively in Karl Mayer's state of the art machines and is currently one of the most modern lace producers in the world.
With production facilities in the vicinity of Bangkok, Femina is logistically well positioned to ship laces to production centres in Asia.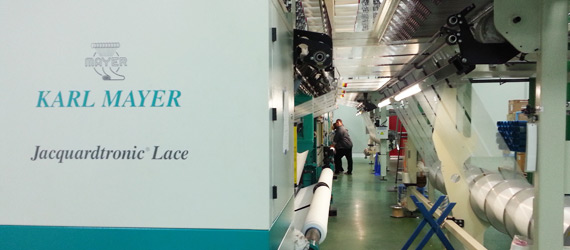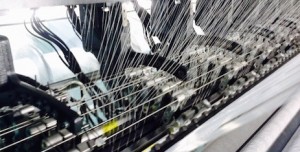 Femina has the latest generation of high speed lace machines in the JL, TL and ML series.
Only the most modern lace machines are operating in the factory in Bangkok. 
The new technology allows for more designing possibilities and lends itself to creating more complex and beautiful designs at various widths.
Today Femina has one of the most modern lace production facilities in the world with latest state of the art technology.
With modern machines and process organization, Femina Lace's factory operates on the basis of maximum speed, productivity and efficient process sequences.
Femina Lace Dyeworks
All our knitted laces are dyed at Femina Lace Dyeworks. With its own dyehouse Femina is vertically set up and able to monitor the production and finishing of the laces under strict quality control guidelines. Only selected dyestuffs and the most modern machinery are used in the dyeing and finishing departments to give the high quality lace the finishing touches.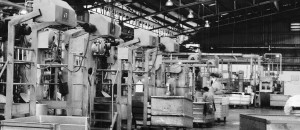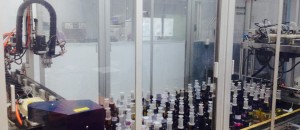 The dyeing laboratory and quality control laboratory ensure the performance properties of each batch of lace is consistent and meets the desired quality standards.
At Femina, we are committed to manufacturing quality products with minimum impact on the environment. All raw materials are carefully selected to ensure least impact on the environment. Waste generated are disposed as per Government regulations and water quality discharged is measured and evaluated based on an online COD (Chemical Oxygen Demand) which is checked every 30 minutes.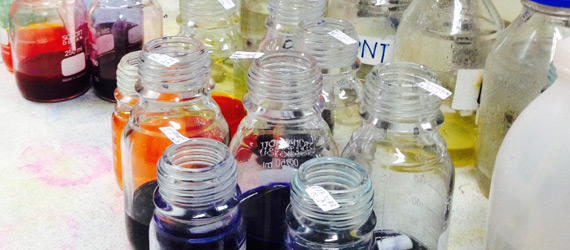 Femina Lace Dyeworks places particular emphasis on water treatment systems ensuring that the quality of water is safe before disposal to the natural environment.